A couple based in the US were celebrating their 25th Wedding Anniversary back in 
their hometown Jaipur, Rajasthan. The event was planned over 3 days with multiple 
celebrations and fun-filled activities at a luxury resort. I was asked to design their 
save-the-dates, emailer, e-invites, program planner and other stationery.
The theme and colours were designed keeping in mind the taste of the client—
to celebrate and express the blossom of the couple's love and the season. 
All the illustrations used in different collaterals were custom made and hand drawn. 
The project was created in-house at Shubh Prasang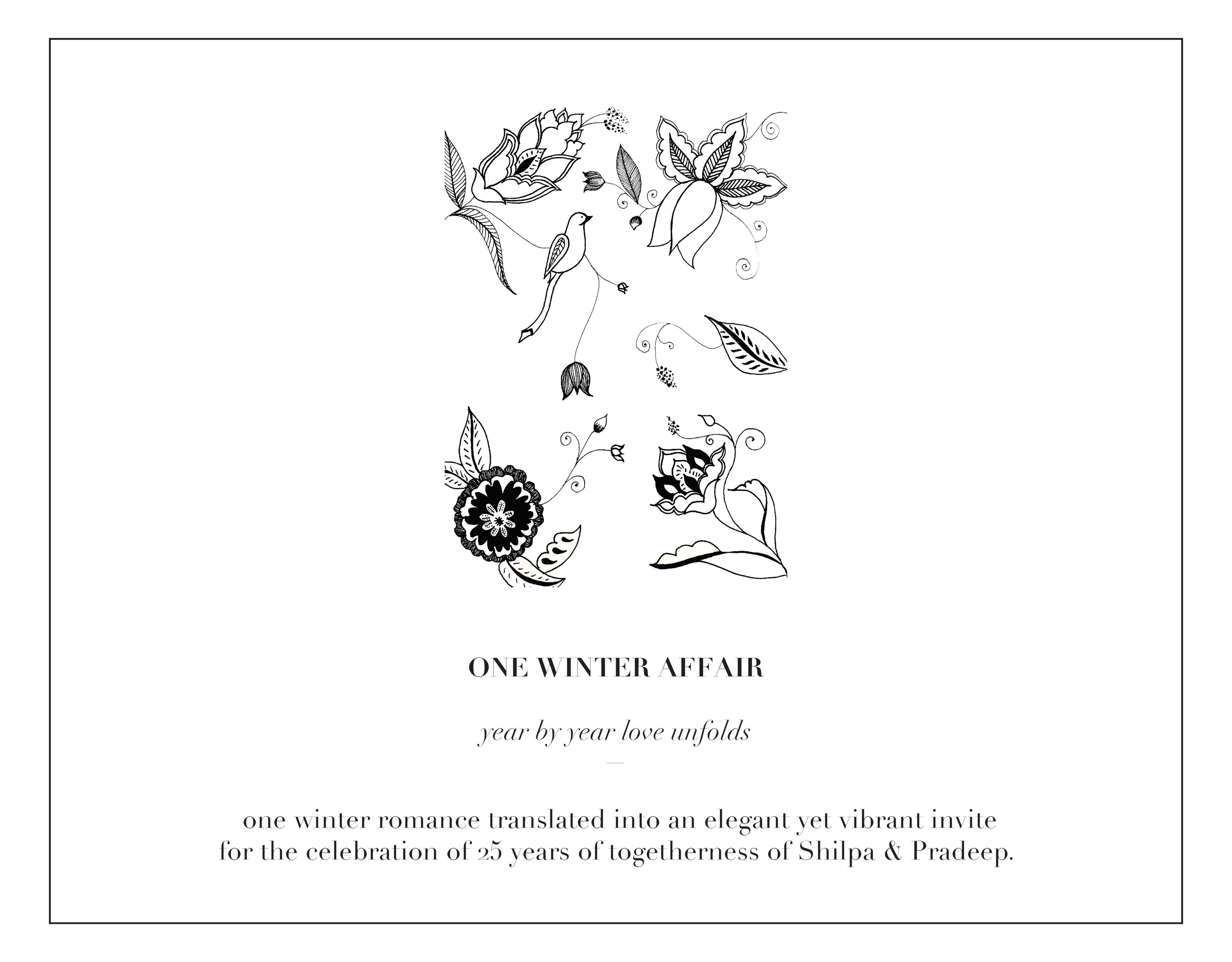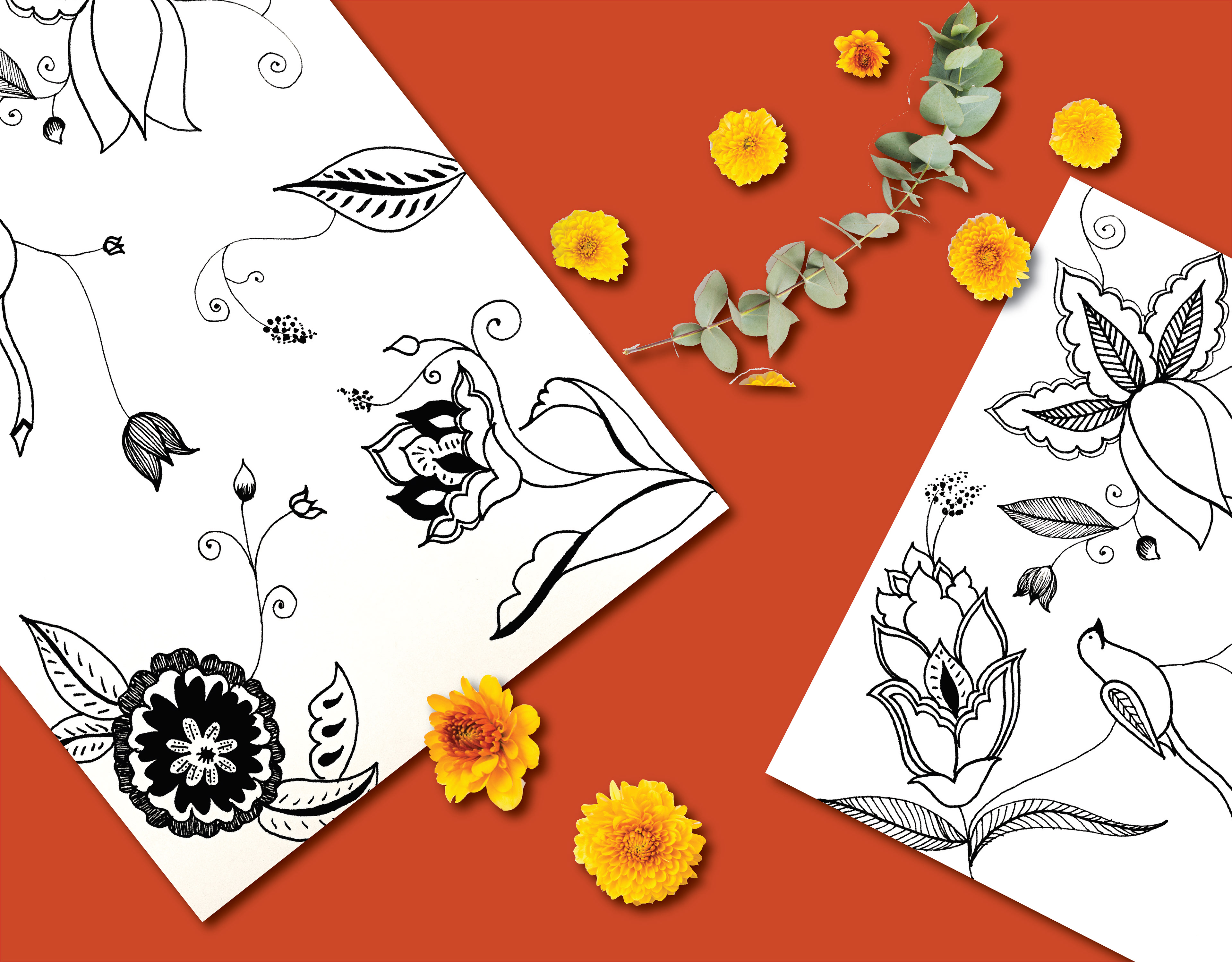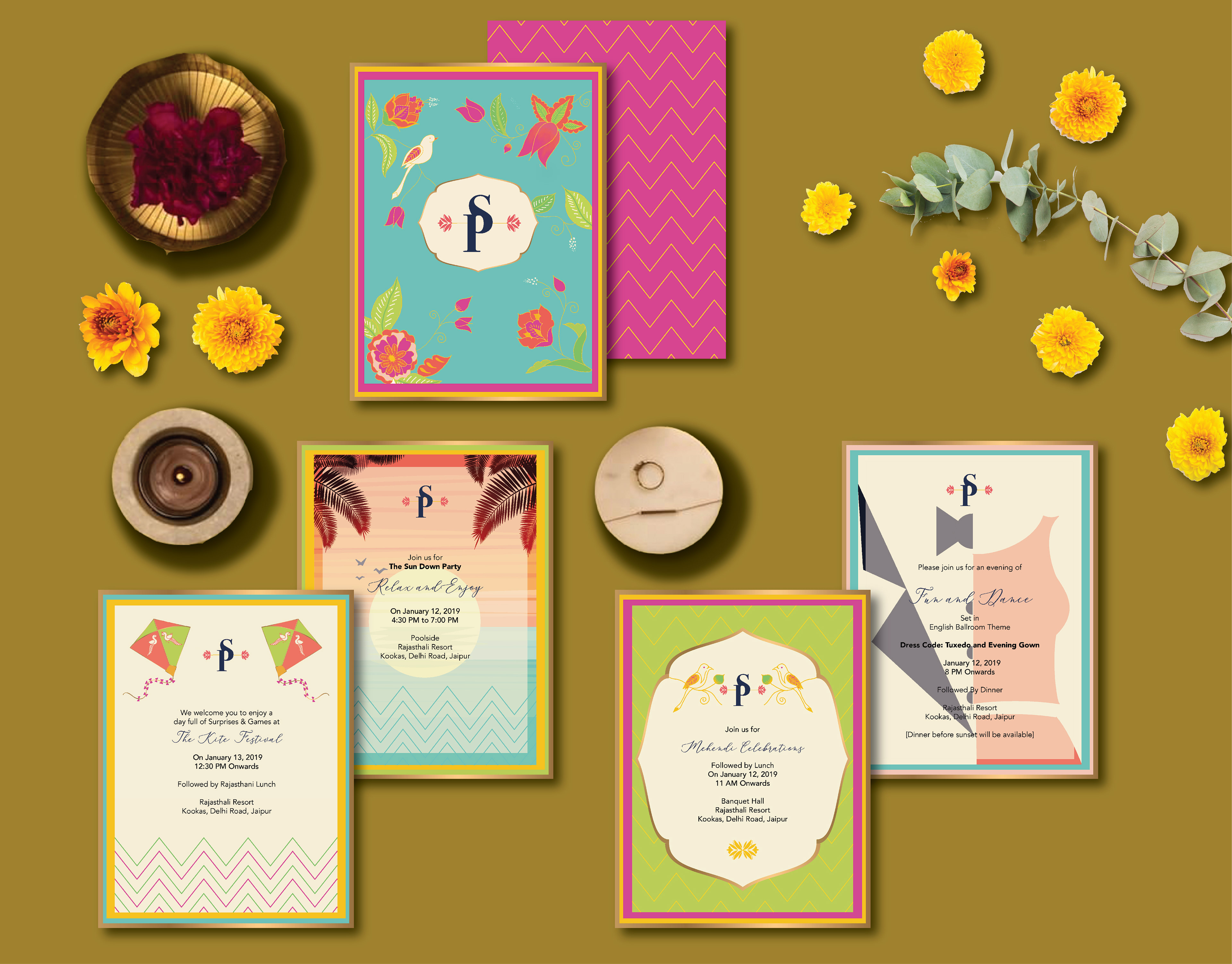 Final look of the invite. 
The invite was sent digitally in the form of a PDF
Other stationery printed for the event; Welcome Letter, Luggage Tag, Compliment Card, Thank you Note, and Car Sticker